Great Waters is a premier offshore oil and gas engineering service provider dedicated to delivering innovative and comprehensive solutions to clients worldwide. With our expertise in the industry, we specialize in providing a wide range of engineering services tailored specifically to the offshore oil and gas sector.
At Great Waters, we understand the unique challenges and complexities associated with offshore projects. Our team of experienced engineers and industry experts is committed to delivering exceptional results, ensuring the success and efficiency of your offshore operations. From concept development and feasibility studies to detailed engineering design and project management, we offer end-to-end solutions that encompass every stage of your offshore project. Our services encompass various areas, including offshore platform design, subsea engineering, pipeline design, installation and maintenance, and offshore structural analysis.
What sets us apart is our unwavering dedication to quality, safety, and environmental stewardship. We adhere to the highest industry standards and employ cutting-edge technologies to ensure that your offshore assets are designed, constructed, and maintained to withstand the harshest environments and meet all regulatory requirements. We value long-term relationships with our clients and strive to exceed expectations on every project we undertake.
Your Trusted Oil & Gas Engineering Service Provider
Great Waters Maritime LLC is your trusted partner for comprehensive Oil & Gas Engineering, Finite Element Analysis, design of offshore platforms, jackets and Helideck , transportation & installation engineering. We are also your go-to engineering Service Provider, offering a wide range of solutions in electrical, mechanical and process design tailored to meet your unique needs.
What Sets Us Apart
At Great Waters Maritime LLC, we take immense pride in offering you top-notch services, setting us apart as a leading player in the industry. Here's why we should be your first choice:
1. Expertise in Oil & Gas Engineering:
Our team of seasoned professionals excels in the intricacies of Oil & Gas Engineering. We provide solutions that are both efficient and environmentally responsible.
2. Finite Element Analysis (FEA):
We employ advanced FEA techniques to ensure the structural integrity and performance of your projects. Our commitment to precision is unmatched.
3. StructuralDesign Services:
Our structural design engineering capabilities include design of jackets, topside and helidecks.
We are experts in using the latest software for structural design. Our designs are construction friendly.
4. Mechanical and Electrical Engineering Excellence:
As an Engineering Service Provider, we are committed to delivering innovative, sustainable, and cost-effective solutions for your projects.
Basic design calculations to detailed design for construction in the field of mechanical and electrical engineering.
Enhance Your Projects
Our primary goal is to enhance your projects by providing the following:
Expert Consultation:Our seasoned engineers and experts are at your disposal, ready to provide valuable insights and guidance.
Innovative Solutions: We take a creative approach to problem-solving. Count on us for innovative solutions that address your unique needs.
Quality Assurance:Our rigorous quality control procedures ensure that all projects are executed with the utmost precision and compliance with industry standards.
On-Time Delivery: We understand the value of time in your projects. With us, you can expect timely project delivery, every time.
Get in Touch with Us
Are you ready to elevate your projects to new heights? Contact us today to discuss your specific requirements, and let's explore how Great Waters Maritime LLC can make a difference for you. Join us in building a brighter, safer, and more efficient future for the Oil & Gas industry worldwide.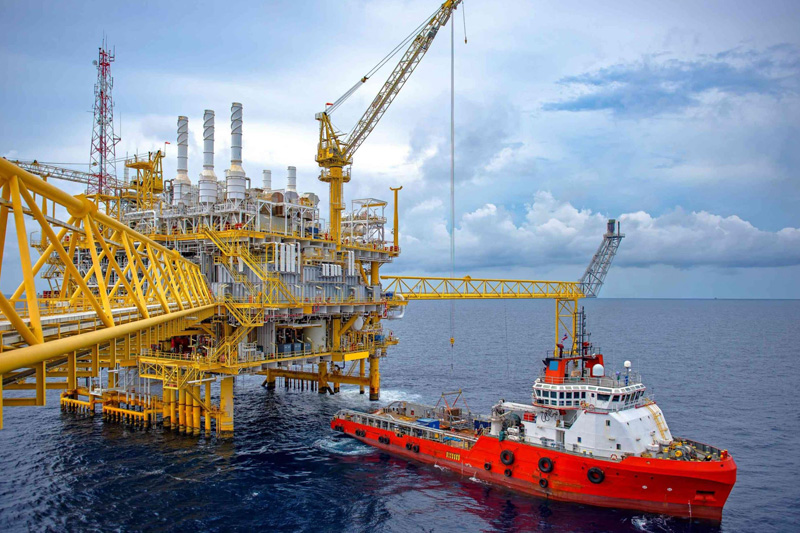 DESIGN CONSULTANCY
Loadout, Transportation and Installation Analysis
Mooring Analysis
Operating Manuals for Rigs
Mechanical and Electrical Engineering
Pipe Lay / Cable Lay Analysis
Sub Sea Installation Analysis
In-place Seismic and Fatigue Analysis
Helideck Design
Finite Element Analysis
Third Party Review of Installation Documents
Tendering and Procurement
FEED Verification
Design Optimization
Costing and Bid Preparation
Vendor / Subcontracts quote verification
Procedures and Preliminary Calculations
Construction and Installation
Feasibility Studies
Safety Studies
PROJECT MANAGEMENT
Construction of Jackets, Platforms and Associated Structures
Offshore Installation
Pipe Lay & SURF
SPM Installation
Pre-commissioning
Salvage operation
Decommissioning Engineering
Project Risk and Opportunity Analysis
Contract Preparation, Review and Negotiation
HAZID / HAZOP
Site Supervision and Reporting
Surveys